For Future Generations: A History of the Museum of Flight
Howard Lovering
Howard Lovering chronicles an adventure in museum building that is important to Seattle's history. What is often thought of as the "Boeing" Museum of Flight is not an industrial museum by any stretch, nor was it funded up by one big check. The real story, spanning the past 50 years, is much more interesting––filled with bold proposals, imaginative concepts, and risky deals.
Update: For Future Generations won Silver in the 2017 Independent Publisher Book Awards for the Transportation category!
Watch this recent interview with author Howard Lovering on Seattle's KING 5 news.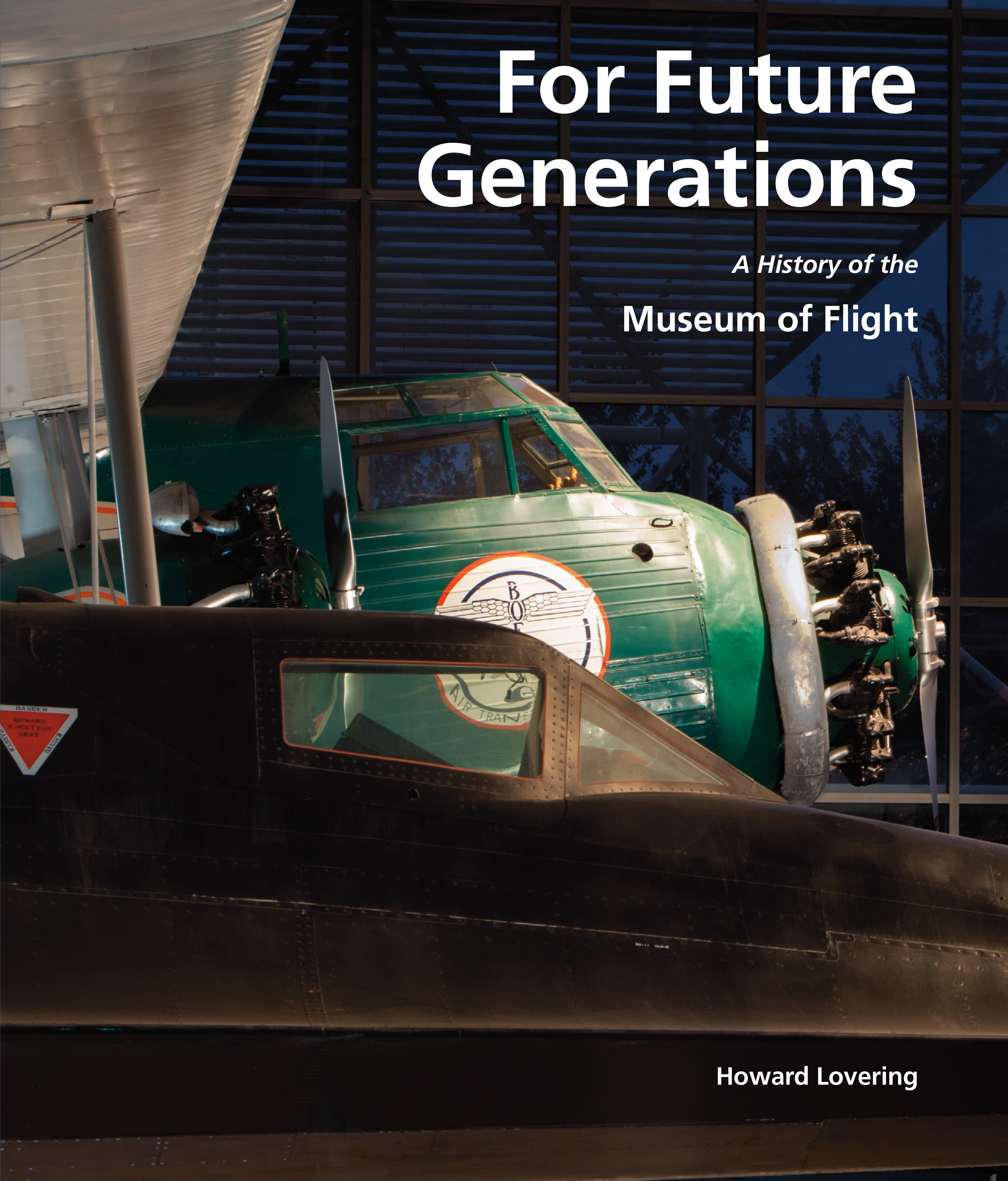 392 pages
hardcover with dust jacket
color, 9.5 x 11.5 inches
ISBN 9781933245423
cover price: $50.00